Who the heck is this dude?
I'm a professional artist whose style focuses on cartoon art & lettering. I enjoy creating eye-catching, colorful art usually consisting of bold, flowing lines that vary in weight. My creations can be spooky, trippy, or music-themed, but they're always wild and full of life.
My primary source of inspiration comes from the art of Looney Tunes, Disney, and the Saturday morning cartoons I grew up watching as a boy. In contrast to those styles, you'll most likely notice the curving, fluid motion I use for many of my characters and environments. That style is known as rubber hose and was prominent in many animated cartoons during the 1920s and 30s, in movies such as 
Steamboat Willie
and the work that came out of Fleischer Studios.
Boardpusher Skateboard Artist Interview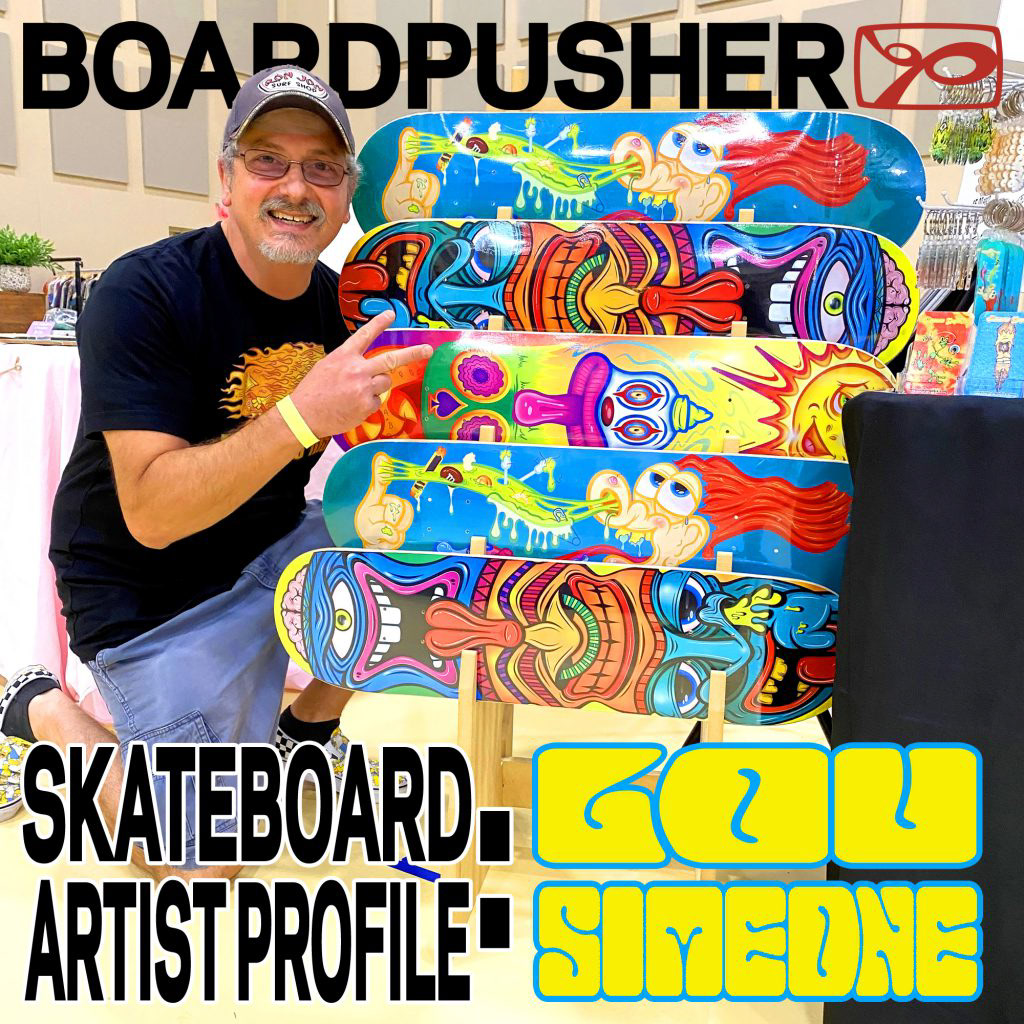 The Colorado-based skateboard company Boardpusher interviewed me for their blog. We discuss my art inspiration, my process, and all things skateboards during the interview. You can read the full interview on the Boardpusher website under their artist profile section.
My Art Featured in Customized Magazin
My work was featured in
Customized Magazin
(no that's not spelled wrong), issue number 45.
Customized Magazin 
is a Kustom Kulture magazine based out of Germany. It features the work of artists from all around the world. The artists featured in the magazine specialize in various industries, from tattoos, custom cars, motorcycles, and bicycles, to skateboards and stickers. In addition to having my work featured in the magazine, I was asked if my Covid-19 Productions artwork could be used for the free bonus sticker that comes with the issue. Of course, I was thrilled to have my sticker artwork included.
If you're ever in Point Pleasant, New Jersey, stop by the Baja East Surf Shop and check out the window display they have up. It features my Sonny artwork - the original surf art I created for the guys over at Feeling Swell.