About The Simeone Graphix Studio
Simeone Graphix is a one person, art studio, owned and operated by artist Lou Simeone. I've spent most of my life perfecting my craft, creating artwork that is electrified with flowing bold lines and blasting with intense, beautiful color. I love what I do and that passion shines through in all of my work. Enjoy my artwork – and thank you for supporting an independent artist.
Recently Featured in Customized Magazin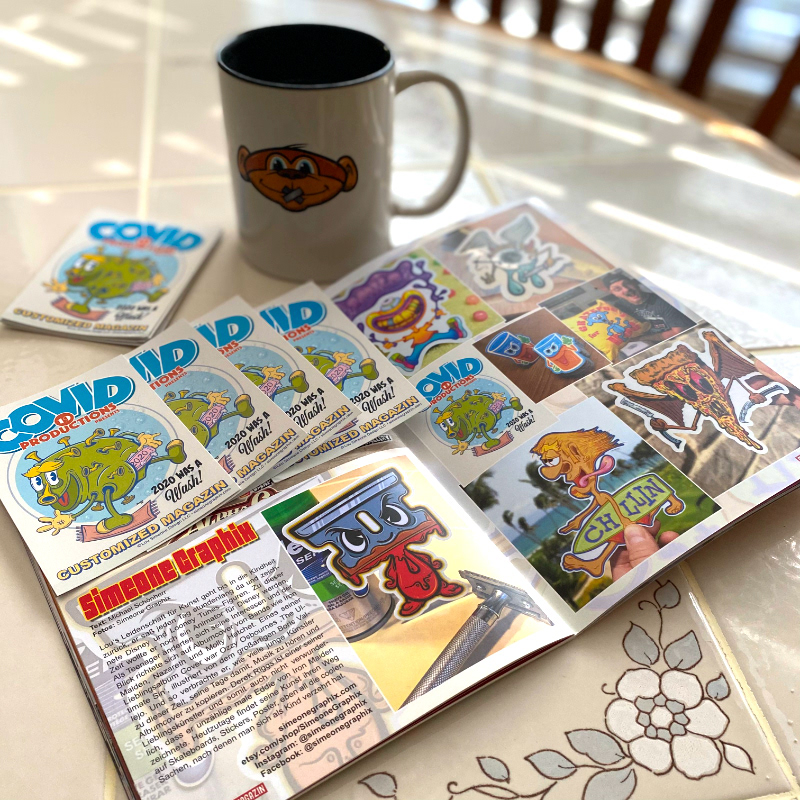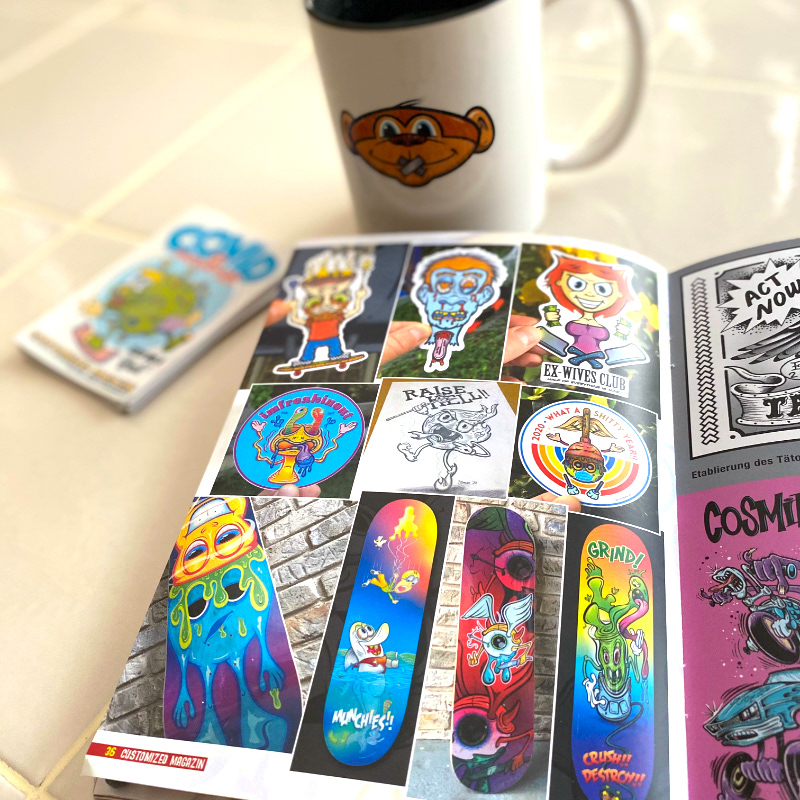 My work was recently featured in Customized Magazin, issue number 45. Customized Magazin is a Kustom Kulture magazine based out of Germany. It features the work of artists from all around the world. The artists featured work in a variety of industries, from tattoos, custom cars, motorcycle, and bicycles, to skateboards and stickers. In addition to having my work featured in the magazine, I was asked if my Covid 19 Productions artwork could be used as the artwork for the free sticker that comes with each issue.
Art in the Surf Community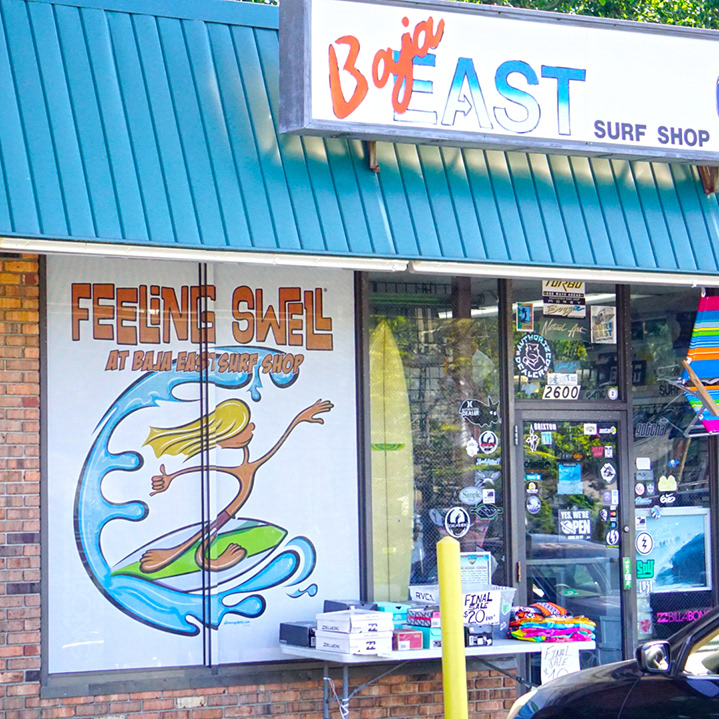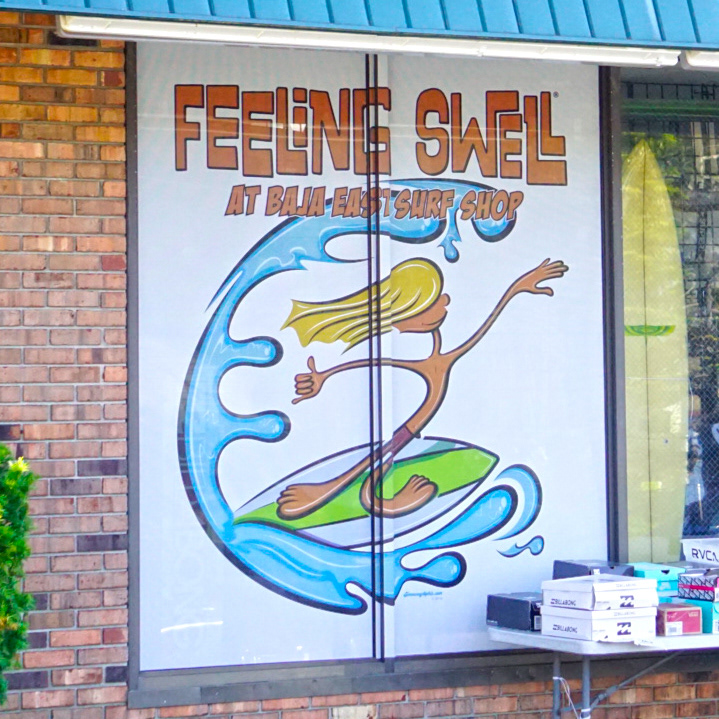 If you're ever in Point Pleasant, New Jersey, stop by the Baja East Surf Shop and checkout the window display they have up. It features my Sonny artwork - the original surf art I created for the guys over Feeling Swell.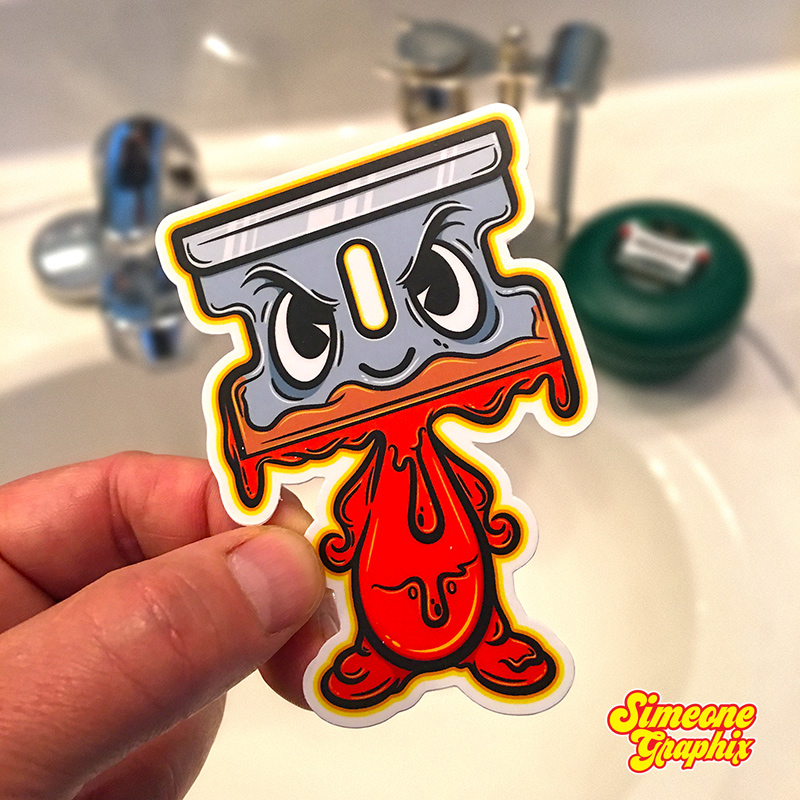 All my stickers are high-quality, professionally printed, laminated, vinyl stickers. Printed in the United States and shipped directly from my studio. They're all weather-proof and ready for outdoor use - resistant to scratching, rain and sunlight.
Simeone Graphix Skateboards
My skateboards are printed and manufactured by BoardPusher. These decks are quality, 7-ply, 100% Canadian maple, made in North America, and at the top of the industry standards. BoardPusher digitally outputs my artwork and applies it to the deck by hand, using their unique Digital Heat Transfer process. I've purchased all of these skate decks myself and have been extremely happy with the quality and craftsmanship that goes into each and every deck.
 Simeone Graphix is an Atlanta based studio, making art you can stick, ride, wear & hang.